Home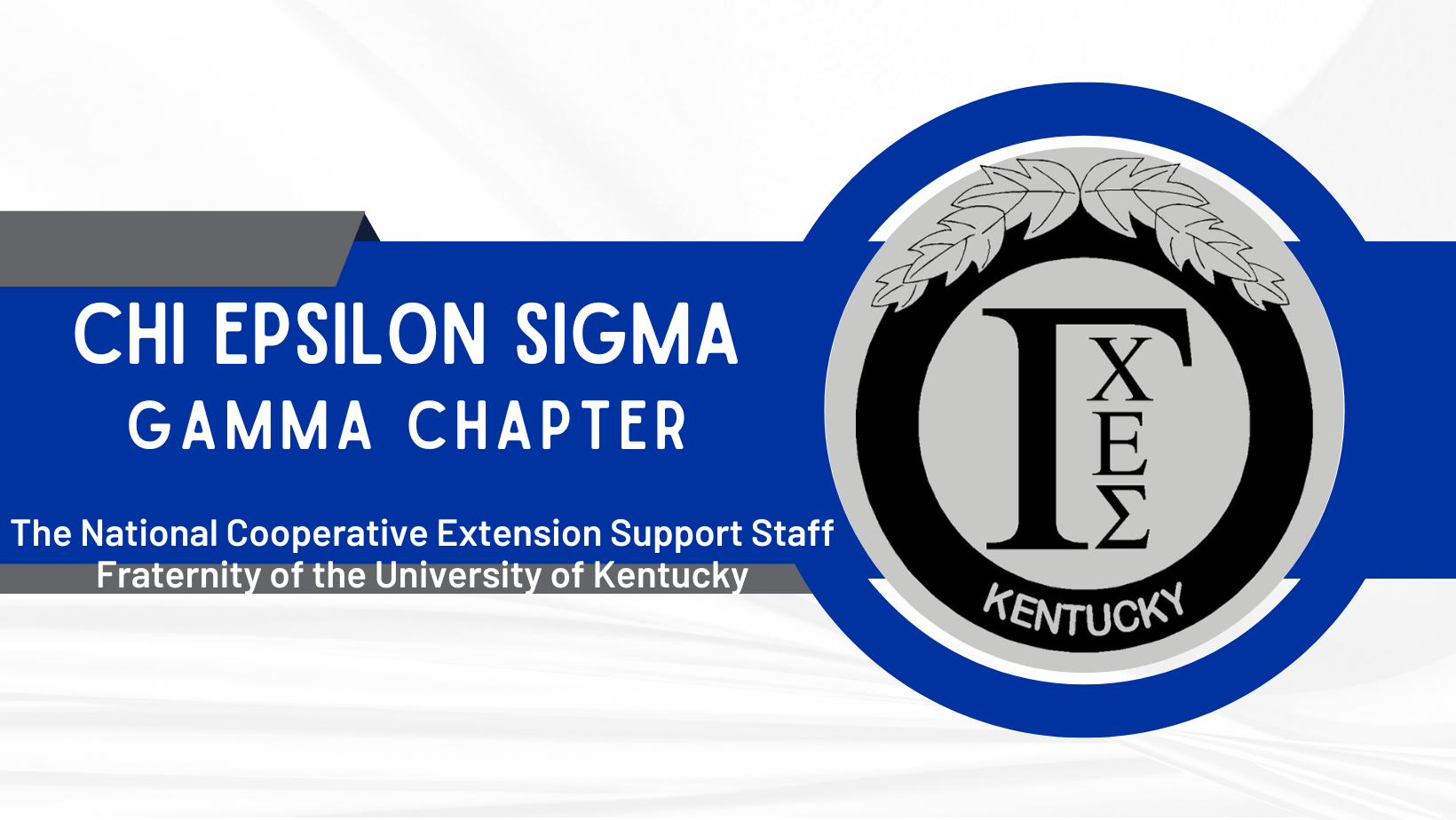 The purpose of this Fraternity is to maintain the standards and ideals, uphold the morale, prestige, and respect of Kentucky Cooperative Extension Service support staff; develop an effective working relationship and a spirit of fraternal fellowship among the employees; encourage professionalism; and recognize, share, and reward professional excellence in job performance.
Chi Epsilon Sigma Board
The Chi Epsilon Sigma Board is made up of 6 officers (President, Vice President, Treasurer, Secretary, Annalist, and Past President), 4 directors from each region, and 3 directors from campus/administration.
Meet the Board
Membership
Being a Chi Epsilon Sigma member has both professional and personal benefits! Our goals align with the Kentucky Cooperative Extension Service and benefit everyone.
Learn More
Chapter Awards
Chi Epsilon Sigma believes its members should be recognized for their hard work. At each annual meeting, the top three nominees from each of the seven categories are awarded.
Learn More
Chi Epsilon Sigma works to motivate employees, train them, care for them, and make winners out of them!